Happy Higgs Day!
Lauren and I baked a cake in honor of the Higgs boson!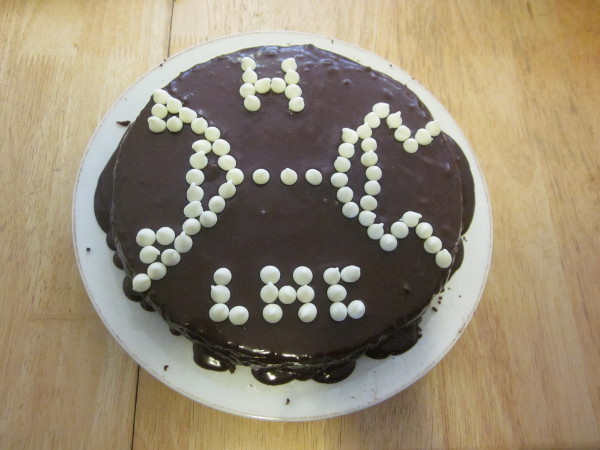 We brought it to a 4th of July barbecue where people mostly didn't know what it was...
The cake displays the Feynman diagram for the main kind of event on which the discovery was based, namely, gluon fusion production of Higgs with the diphoton decay channel. Here's the diagram in non-edible form:

In addition to being decorated, this is a no flour dark chocolate cake, made with 8 eggs, covered in a chocolate ganache, so it interacts very strongly with the Higgs field, and after you eat it you will too.
Posted by Kenny at July 4, 2012 7:32 PM